Podcast: Play in new window | Download
This episode I sat down with Joe Allotta the pastor of The Crossroads Church in New Port Richey, FL. We talked about how important the Children's ministry was in bringing him to faith in Christ. We also talked about how as a professor at Trinity College he serves not just as a pastor at a church but also a pastor to other pastors. Finally we hear about how God will answer prayers even if it is just to turn off an air conditioner.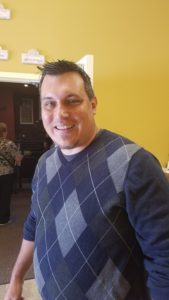 If you have a story of how God has worked in your life please contact us at stories@godatworkpodcast.com
You can also find us on Facebook, Twitter, and Instagram
If you enjoy this podcast please take the time to rate and review us on iTunes or wherever you listen to your podcasts at.